Nithya Ramanathan, Ph.D.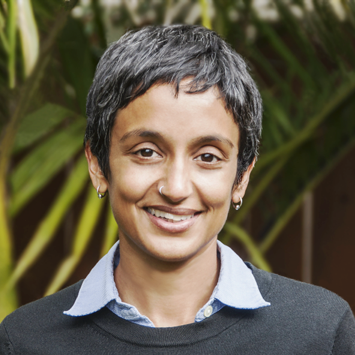 CEO & Co-Founder
Nithya Ramanathan is the Chief Executive Officer and Co-founder of Nexleaf Analytics, a non-profit organization dedicated to preserving human life and protecting our planet by designing sensor technologies, generating data analytics, and advocating for data-driven solutions to global challenges. Nexleaf focuses on serving low-income countries by protecting temperature-sensitive vaccines for newborns, reducing air pollution through incentivizing adoption of cleaner cooking practices, and increasing the livelihood of smallholder farmers by protecting produce from spoilage. With Project Surya partners, Nithya leads StoveTrace, an innovative approach to monitoring improved cookstoves and using cutting-edge climate science to increase clean energy access in the developing world. Nexleaf's immunization platform, ColdTrace, developed with the Bill & Melinda Gates Foundation, Google.org, Gavi, Ministries of Health and NGO partners, currently protects the vaccine supply for over 12 million babies born each year.
Nithya brings over 20 years of experience as a computer scientist to the development of sensing and analytics applications, including her work in research and hardware development at Intel and Hewlett-Packard and as an Assistant Research Faculty in Computer Science at UCLA. She holds a Ph.D. in Computer Science from UCLA and a B.S. in Electrical Engineering from UC Berkeley, and her work has been published in peer-reviewed journals including Vaccine and Nature Climate Change. Nithya is a PopTech Social Innovation Fellow, Switzer Environmental Fellow, and a Rainer Arnhold Fellow. She is the winner of the 2017 Hedy Lamarr Award for Female Tech Pioneer, and has presented at the Vatican on creating innovative technology solutions for climate change.