Nexleaf Featured in Gavi "Vaccine Heroes" Photo Exhibition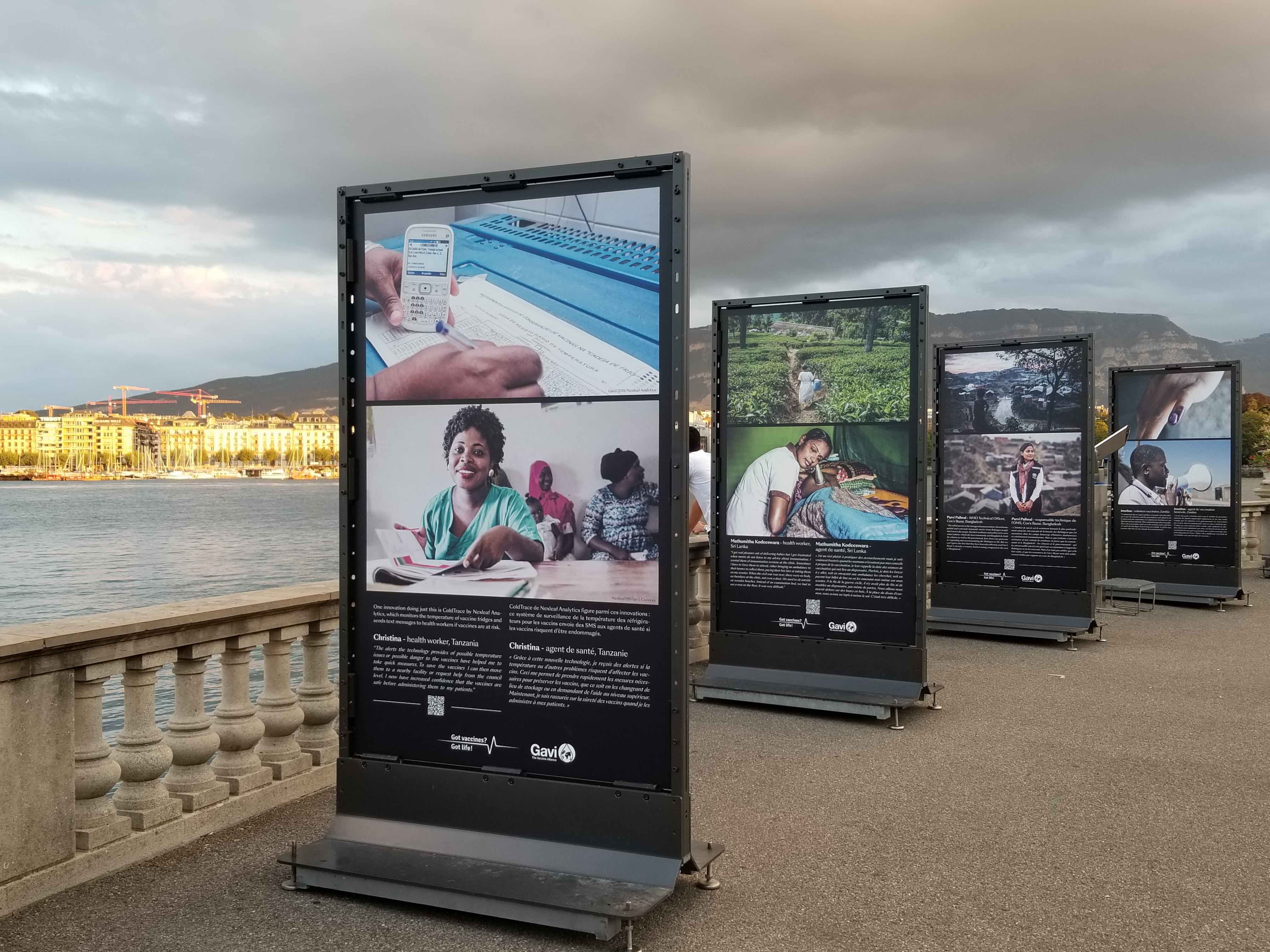 Gavi's photo exhibition, "Vaccine Heroes," is now on display, showcasing the people who are working on the ground bring safe vaccination to millions of children each year. Nexleaf's work with JSI is featured through a photo and quote from Christina, a health worker in Tanzania. The display highlights how Christina was able to respond to temperature fluctuations in vaccine refrigerators more efficiently to safeguard vaccines and how the Ministry of Health was able to gain more visibility into their cold chain data through Nexleaf's technology and approach. This ultimately results in more safe vaccines reaching children at the last mile.
The exhibition will be on display until 6th October in Geneva, Switzerland. The photo boards line the Rotonde du Mont-Blanc, on the banks of Lake Geneva.